Two years ago I gave the key note at the Tulsa Tech Fest – it was a lot of fun and I'm excited to be presenting there again this year!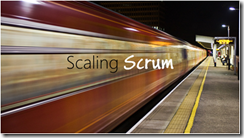 Scaling Scrum with UX and other Key Players
Scrum is the most popular Agile framework in the world for effective team collaboration on complex projects. Scrum provides a small set of rules that create just enough structure for teams to be able to focus their innovation. Scrum is optimized for teams for teams of 5 to 9 people. Making Scrum work with larger teams or in large enterprise environments brings its own set of challenges. This talk presents 3 patterns used on enterprise teams to scale Scrum effectively with global teams.
Update: The Slides are now on slide share.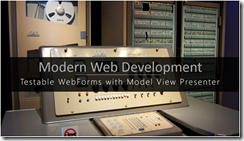 Modern Web Development: Testable WebForms with Model View Presenter Pattern (MVP)
The world is moving towards ASP.NET MVC.. but what about your legacy WebForms development. What are the things you can do today to make your WebForms more testable, reliable and even increase the SEO and usability of your WebForms. This talk will walk through applying the Model View Presenter pattern to your ASP.NET WebForm applications and introduce you to some additional enhancements that Microsoft has made to WebForms recently to make your site and life that much better!
Update: The slides are now on slideshare.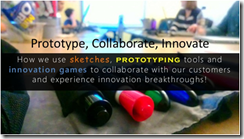 Prototype, Collaborate, Innovate
A UX Story from the worlds most used white labeled travel site. How we use Sketches, Prototyping and Innovation Games to collaborate with our customers and experience innovation breakthroughs.
Update: The slides are on slideshare!
Hope to see you there!