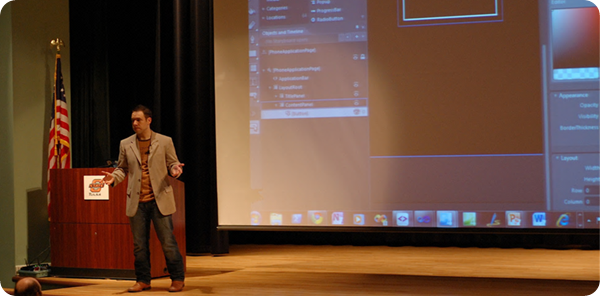 This Friday (October 12th) I will be at the Tulsa Tech Fest delivering the noon keynote address. This is the 7th year for the Tulsa Tech Fest and each year it get's better! Normally bringing in 500 to 1000 attendees, with over 64 available sessions, this event is a great opportunity to learn and grow with tracks covering every topic from Database Design to Social Media, UX to Advanced Coding practices and IT Pro infrastructure to Windows 8, Cloud and Mobile!
Update: In addition to the Keynote "10 Reasons Your Software Sucks – Election Year Edition!", I was asked to step in at the last minute for an additional presentation "Coding Naked – TDD on the Edge" (slides) – a fun look at the techniques and approaches to automated unit testing on the edges of your applications – in the UI and Data Layers. I was also able to attend and represent INETA at the "Tulsa Community Town Hall" Thursday night, and the first part of the Tulsa Hackathon on Friday night – hosted at the Tulsa Fab Lab (an awesome place that I want to hang out at more often – I wish there was one in Dallas!). All in all, this was a great year for the Tulsa Tech Fest – definitively something that you should add to your annual calendar. Huge thanks to the organizers, volunteers and everyone that made this a great event!
I'll be speaking on the 10 Reasons that Software Sucks. I'm looking forward to giving this keynote, I'll be refreshing this talk in honor of the election year and having a lot of fun with it!
If you're in the Tulsa area – this would be a great conference to attend – be sure to stop by and say hi!
Be sure to check out the slides (below) on SlideShare; also, If you attend the keynote – I'd love your feedback on SpeakerMix!
Enjoy!