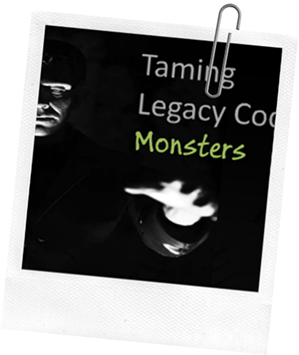 This weekend I spoke at the Big Design Conference 2011 in Dallas. If you've never been to the Big Design Conference – I highly recommend it! Very rarely will you have so many extraordinary people at such a cozy conference for such a great price!
The premise of this talk is this: Last year I spoke on the 10 Reasons that Software Sucks, and that talk was really about the 10 practices that every developer should be doing.. so this talk is about what to do when those 10 things weren't practiced, things have gone bad, and you need to get back on track!
If you missed this talk at the Big Design Conference, or the Tulsa School of Dev this year.. I will be giving this again at the next Dallas Tech Fest – and you can register for that now!
I've uploaded the slides to Slideshare, or you can flip through them below. Enjoy!

Image Credit: Ryan Kasnick