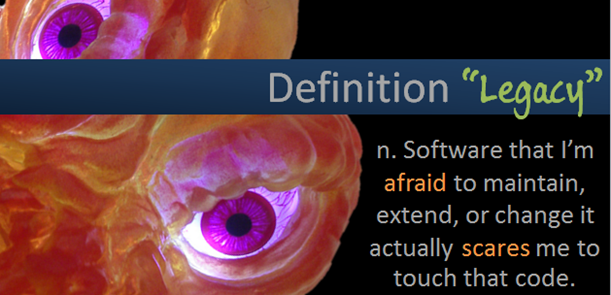 I just confirmed that I will be speaking at the Dallas Tech Fest this year! At first, I wasn't sure if I'd be able to make it back in time from the Agile Alliance Conference, but it's looking like we'll be able to make it work!
So, here is the  real question: Which talk would you like to hear?
I've pitched two different session:
"Slaying the Legacy Code Beast" or "Coding Naked"
Vote in the comment section… seriously, which talk would you like to hear?
Slaying the Legacy Code Beast
Does that legacy code beast stifle your creativity? Do you stay up late at night frightened that someone might touch *that* piece of code? Learn some practical stepson how you can slay the legacy code beasts, divide and conquer, and deliver value to your customers.
Coding Naked – Practical steps to moving towards & embracing TDD
Automated Unit Tests are your first line of defense to reducing technical debt, increasing code quality and efficiency. Come learn why TDD is not a fancy practice for the coding elite, but an understandable, obtainable and practical approach to delivering value for every developer, and how, when done properly, will increase communication and design between the business stake holders and developers.
Looking forward to hearing your thoughts!

Image Credit: messtiza