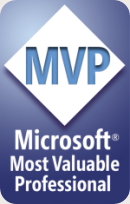 While there weren't *actually* any Linux MVP's announced on April 1st, there were several new MVP's announced. Now, over 10% of the people at Improving Enterprises are recognized by Microsoft as "Most Valuable Professionals". By the way, that "over 10% number" is not just our .NET developers… I'm including everyone.
What is an MVP?  From the official site:
"MVPs are a select group of experts representing technology's best and brightest people who share a commitment to community. While MVPs come from many backgrounds and a wide range of technical communities, they share a passion for technology and a demonstrated willingness to help others"
So without further ado… let me introduce the 6 Microsoft MVPs from Improving :
Chris Tullier  – Visual Studio Team System MVP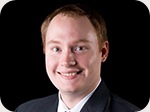 Chris joined Improving this year as a Principal consultant and was awarded with the Team System MVP April 1st (congrats Chris!). He works directly with Microsoft and many engagements and is a VSTS / TFS rock star. Seriously, he get the nuts and bolts of the tooling, but also grasp the business side of software engineering in ways that I've never really thought of before. "What's your branching / release strategy?" "How are you managing your migration?" Huh? Chris has it covered. He's the co-founder of the Dallas Team System User Group and in also the founder of the weekly online VSTS chat sessions over at http://www.teamsystemlive.com.
Tim Rayburn – Microsoft BizTalk MVP

Tim is our newest Principal consultant. Tim has been a recipient of the exclusive BizTalk MVP award for the last two consecutive years. Tim is also a member of Microsoft's BizTalk Virtual Technical Specialist team, which is the closest that you can get to working for Microsoft with out actually moving to Redmond ;).  Not only is Tim at total BizTalk Ninja, he's also one of the leading authorities on C# development (total CodeRush Samurai), application architecture, as well as all things Work Flow and WCF related (he's the president of the Dallas Connected Systems User Group). Tim is also a national speaker for INETA, he travels all over North America investing in others and delivering his top notch – information packed – presentations.
David O'Hara – ASP.NET MVP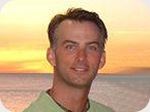 Dave is another CodeRush Ninja. He's worked almost exclusively in ASP.NET MVC since joining Improving, he's a frequent presenter at various .NET User Groups and conferences and currently helps run the local Presenter Mentor group. You'll often find Dave sitting with his Mac, participating in an Alt.NET conference and showing others how they can be code ninjas too!
Todd Girvin – C# MVP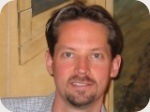 Todd is one of the co-founder's of Improving and also runs the Microsoft Practice here. He's seriously one of the best people that you will ever have on your team. Not only does Todd get the business development side of running a Microsoft practice but is also one of the most efficient and lethal developers that you will ever meet. I once worked on a project with Todd where he mentored developer's around the globe while simultaneously increased the performance of there application by over 36 times! (this was actually a really big deal; ask me about it sometime and I'll give you the rest of the details. ) Todd is also a frequent presenter at various conferences and leads the Dallas C# User Group.
Jef Newsom – Architecture MVP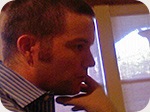 Jef is the other co-founder of Improving Enterprises and is the current CIO (Chief Instigation Officer – as he puts it). Jef's really smart. Like wicked smart. If he were an X-Man he'd be Prof X… without that whole stuck in a wheel chair thing. Jef is one of the (less than) hundred or so Microsoft Certified Architects in the world. Jef is a frequent presenter at various events and is a Microsoft Certified Trainer.
Caleb Jenkins – ASP.NET MVP (Silverlight)
OK.. so I'm a little very humbled to be included in this group.  If you really want to know about me go check out my about page, mvp profile, look at the talks that I've given, or follow me on twitter. Over 2 years ago I left Microsoft to join the guys at Improving as employee number 7. Today we have over 50 full time employees… and 7 current or past MVPs!
Did you say 7? I thought there were 6? ah… keep reading my friend.
Peter Brunone – 7 time ASP.NET MVP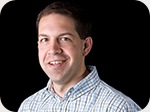 and I would be completely remiss if I didn't mention Peter. Peter was one of the first ever Microsoft ASP/ASP.NET MVPs and won the award seven years in a row! Currently, Peter is our resident SharePoint samurai and is doing amazing things in SharePoint development for us. Peter blogs on Microsoft's official asp.net site and also wrote the Easy List Box control. Go check it out!
Want to keep up with all of the bloggers at Improving? Go subscribe to the composite feed!