This Friday I'll be speaking at the Dallas Tech Fest.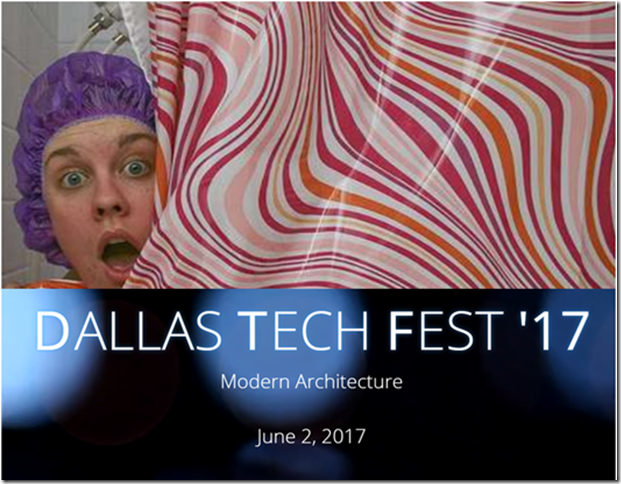 My talk is called "Coding Naked – Unit Testing those hard to reach places!" – it's all about better unit testing and strategies for tackling some of those not so obvious scenarios.
Hope you can make it!
I'll be posting the updates to my slides here shortly after the conference.