Hat tip to Troy Hunt for the great pointer!  Do yourself a favor and head over to Microsoft's new Dev Essential Center and sign up right now. Microsoft has always had plenty of great free resources (I did a talk once on doing .NET on the Cheap and the state of OSS from Microsoft and the Microsoft community); additional programs like BizSpark for small business and DreamSpark for students have been around for a while.
What I really like about the new Visual Studio Dev Essential program is that it really is something for every developer.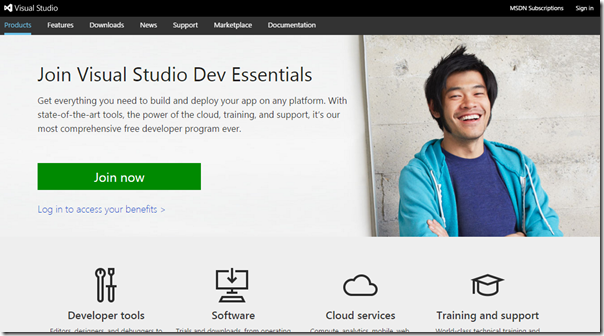 And if you hurry.. you can get 6 months of access to Pluralsight training (sign up and activate before December 31).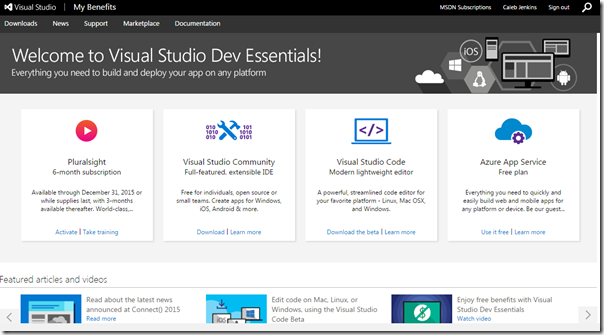 OK.. why are you still here? Go, go now! Enjoy.

For those that also have a paid MSDN account…
While the free Dev Essentials account gives you access to the entire Pluralsight library for 3 months, a paid MSDN account will get you access to a sub-set of Pluralsight course for a whole year – or as long as your subscription is active. Here are the current 45 courses:
Either way – it's a great deal – Happy Learning!