Last week I got to announce an upcoming talk that I will be giving in Denver, 10 Reasons your software sucks Denver Road Trip Edition! Well my Denver road trip has now turned in to a Colorado road trip as I will be speaking the very next night at the Boulder .NET User Group. This will be a fun night. We'll be digging in to a very different skill set than most developer talks – looking at tools to help Prototype, Collaborate and Innovate using sketches, prototyping tools and Innovation games.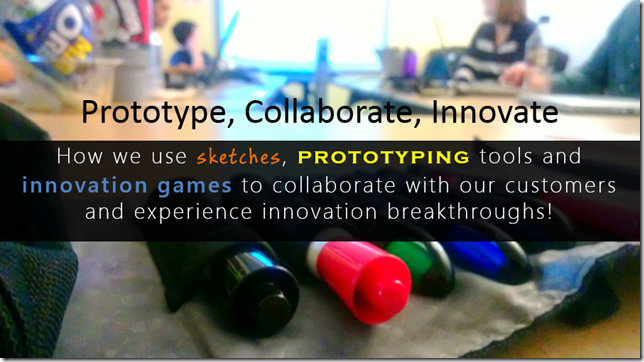 Some of the resources we'll be digging in to are:
Todd Zaki Warfel's Prototyping book – go get it! Between his book, the Innovation Games, and Designing the Conversation (Awesome workshop guide by my friend Russ Unger)  you'll get the meat that I'll have to leave out of my *relatively* short talk.
If you're in the area – come check it out both talks!