I'm still playing catch up from my posts.
Last year I got to speak at the first ever Cow Town Code Camp.. it was awesome. This year they invited me back for the 2014 Cow Town Code Camp.
Modern ASP.NET
I attempted to cover an extremely aggressive topic.  Refactoring ASP.NET WebForms to MVP, to MVC, to an Angular SPA application… if you think that sounds like too much to do in a single talk – you'd be right! We got as afar as implementing a Model View Presenter pattern in ASP.NET WebForms.
The great part is that I've pulled three new talks out of this one:

Making Testable WebForms (Implementing MVP in WebForms)
WebForms to MVC (without the MVP stop)
MVC to AngularJS

I'm looking forward to really flushing these talks out in the near future!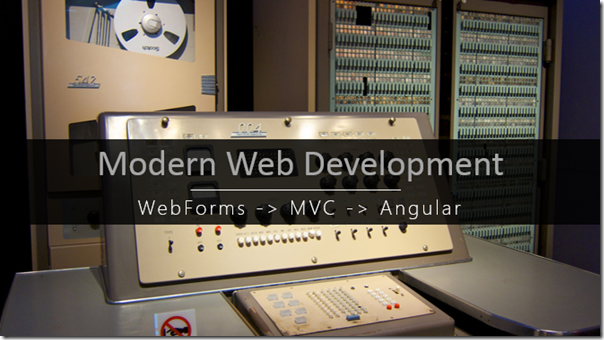 Slides are here. Enjoy!