If you've been following my tweets lately (protip: you should be

) , you might have noticed that I've been retweeting about the next Hack event in Dallas, the Windows Kinect Hack Event. Follow the live tweet from this event with the Hashtag #iDevThis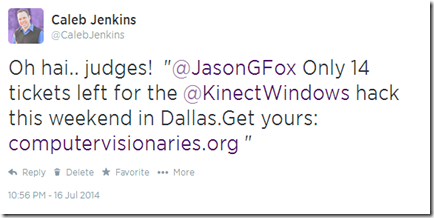 Well, it's a lot like the Kinect device for XboxOne, only it's designed to be used by Windows applications.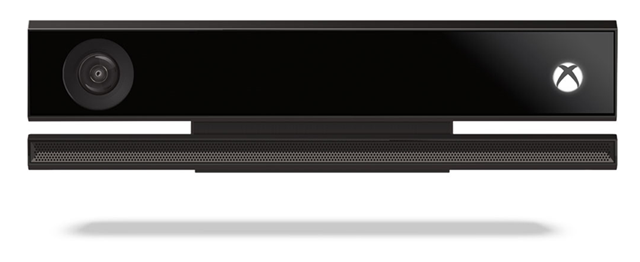 I'm really excited about this event for a couple of reasons.
I was asked to be Judge – Awesome. I'm not really a judgmental person per se.. but this should be fun. I have a hard time thinking of ideas that would be uniquely suited for Windows, as apposed to generalized games that are equally suited for XBox and Windows. I'm excited to see the ideas that come out of this event and the development that happens.
Developer events like this are a lot of fun, you meet some neat people and usually have a fun time learning together. (community FTW!)
My son is going with me. While Noah hasn't done a lot of coding, he recently got turned on to game development with Unity and so I'm excited to see what he thinks of developing apps for the Kinect.
Update: Packed House!!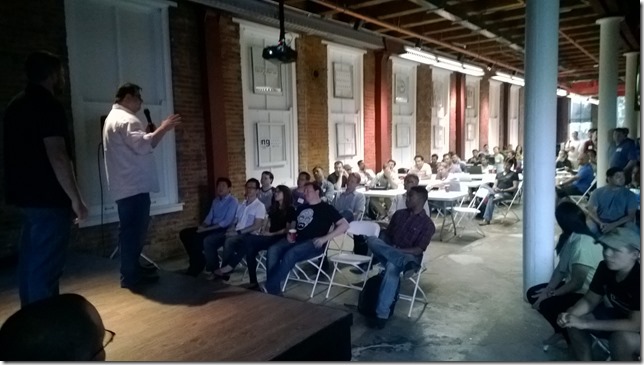 Judging doesn't start until around 7pm on Saturday, so even if you haven't participated in the event – I think you can still swing by and check out all of the work that was done.
See you there!
Update: Read Jason's (Microsoft's Technical Evangelist) overview of the whole event. From his post..
15 teams presented their projects on Saturday night in front of the judging panel. The projects ranged from scanning your body measurements, detecting head nods for paraplegics on into video games and educational apps. The ideas, innovation and level of execution on these projects was nothing short of amazing and mind-blowing. I could tell by how long it took the judges to come out with the results, that their job was indeed difficult in choosing the winners.
I couldn't agree more!