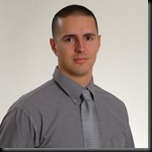 What am I doing tonight? I *was* going to finish building my Lego Millennium Falcon.. but *instead* am heading over to the Dallas XAML User Group to here Brian Lagunas lay down some XAML/Prism goodness.
If you're in the area – you should come out tonight, it's at the Improving Enterprises offices (which are awesome) and is going to be a lot of fun.
Brian blogs over at Elegant Code and is an INETA Community Speaker, co-leader of the Boise .Net Developers User Group (NETDUG).
I'm excited to get some insights from Brian, as he is the original author of the Extended WPF Toolkit and he works at Infragistics as a Product Manager for NetAdvantage for WPF and Silverlight.
I'm guessing that he'll have some good stuff to share! Go here to RSVP for tonight!

Improving Enterprises
16633 Dallas Parkway, Suite 100
Addison, TX 75001