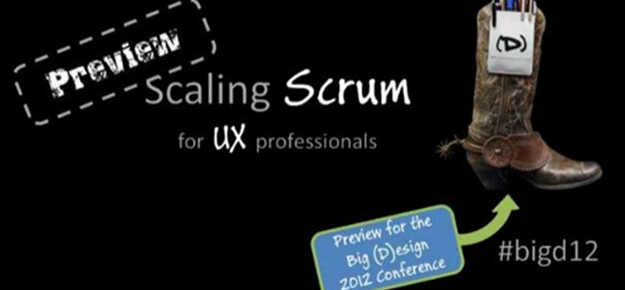 Last week I presented at the DFW UPA meeting with about 7 other Big Design presenters, along with a tour of the awesome offices at Usability Sciences, we all gave 10 minute previews of our various Big Design talks. Here are my "preview" slides. Enjoy!

I will be presenting on Friday at 1pm… on strategies to integrate your UX team with Scrum.. these techniques are used to help scale Scrum to large enterprise organizations.
Also, be sure to register with the hotel (that's where all the cool kids will be) and just for reading this blog, you can register at the hotel with the code "BDS" for a discount (Big Design Sexy).
Final tip.. (and this one's just between us… so shhh!) use the code "just4dfwupa" to save some extra on your Big Design tickets!