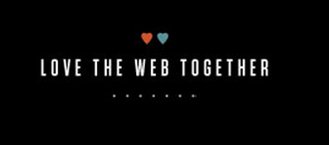 I've developed software on the web for the better part of 15 years. I've lived through the classic ASP + VB6, learned the in's and out's of ASP.NET WebForms, WebForms with MVP and then MVC… and I have a confession, the web hasn't excited me for several years now. Oh sure, there have been improvements here and there, but my passion, my focus my love, if you will, has slowly and steadily been being pulled away.
It was that harlot. That user experience promising Silverlight, with her Blend goodness, and RIA enticing ways.. I mean sure, ASP.NET had some good stuff going for it, but let's face – things were just easier with Silverlight, XAML layouts worked! User Controls behaved the way you expected them to without having to worry about when in the magic pipeline was I invoking this control, and why weren't my run time changes getting picked up?! Nope, not with Silverlight – she was just too sexy for that nonsense.
Were you one of those too? Did you get pulled away from your first web love to chase after the promises of offline applications, rich internet environments? Seriously, who could blame you right? That MVVM is the way things are supposed to be done right?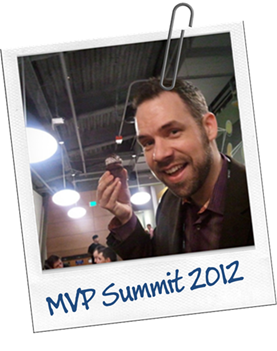 Well friends, it's been about 8 days since I got back from a full week in Bellevue at the Microsoft Campus for the 2012 MVP Summit, and I can say this:
I have never been more excited to be a web developer than I am today, and it's not even what you think.
You might be thinking that I'm all excited over the new good stuff in Visual Studio 11, or ASP.NET MVC 4 or even that the new templates are leveraging Nuget – and those things are all good!
I'll tell you this right now, my new crush is developing SPA applications with ASP.NET Web API, the sweetness of Knockout.JS, Upshot.JS, SignalR and a couple of HTML 5 / CSS frameworks that I can't really talk about yet. What's so awesome about these applications? For one thing, if done properly, these will make some of the best candidate applications for Windows 8 Metro, the data binding and layout has finally caught up to what XAML offers,  Expression Blend for HTML is super nice, plus a whole lot more!
While some of the (most exciting) things that were talked about are covered under NDA and can't be discussed yet.. let me say this:  Look for good things to come from Redmond – very open and awesome stuff in the near future, and just remember that this is when everything changes (for the better).
It's a very exciting time to be a web developer on the Microsoft platform!