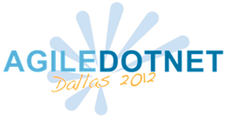 Do you do .NET? C#? Are you agile or trying to be? You should check out the AgilDotNET Conference in Dallas! This will be the 3rd year that my friends over at Improving have put on these conference and each year it get's better! This year I'll be introducing some concepts that can help Scrum scale to larger "enterprise" organizations.
Check out the full day's agenda!

There are some impressive people presenting this year, check out the complete list of presenters on the site… and run on over to register. See you there!