The Tulsa Tech Fest is quickly approaching! Sadly, this is one of the years that I am going to miss it – just too much going on at home that week! That being said, you should definitely go! I remember when the TechFest first started in Tulsa, there were over 500 people at a single event that blew away all expectations! It's continued to grow – each year it get's better – and I think this year will be no exception.
With 23 separate tracks and a key note by Microsoft's Glenn Bock, I really wish I could be there for this! Check it out, I'm sure you'll find the technology track that you are looking for!
Bonus! Community!
My friend Jay Smith will be hosting another Community Leadership Town Hall the night before Tech Fest. Having helped start the first Community Leadership Summit in Dallas, and having worked with Jay over the years I can tell you this – it will be worth the drive! Register Now
Bonus! Bonus! WP7 Accelerator!
Aren't you glad that you're still reading for all this extra goodness? While you're in Tulsa for the Tech Fest, plan on staying an extra day for a FREE, but you must be registered for, Windows Phone 7 Accelerator Lab. What is an accelerator? That's when you show up with your ideas, learn from the experts like Microsoft's Jeff Blankenburg and hear from Glenn Block (again!), and they help your ideas become reality! I helped at the first accelerator in Dallas and it was a great time!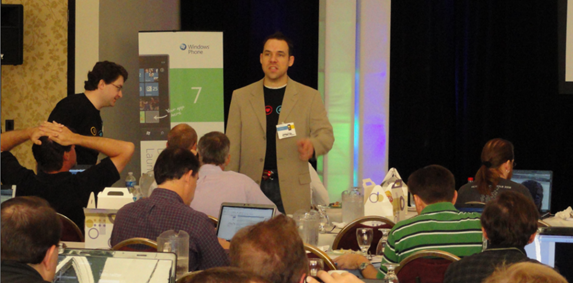 So, what are my "top 3 reasons" that you should go? I just told you!
23 Tracks, over 90 sessions  – that's more sessions than you would have had at the Microsoft //Build Conference!
Community Leadership Town Hall
Windows Phone Accelerator
Have a great time!