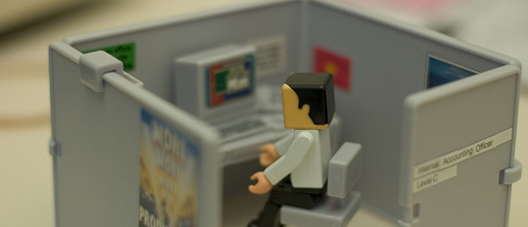 For anyone that is Linked In with me, you would have noticed that update to my profile this week. In December I joined the awesome forces inside of Sabre Airline Solutions as a Principal Agile Coach.
I'm pretty excited about this shift for me; it's been a while since I've been able to focus on team process without getting bogged down by the technologies. I'm working with development teams that span the globe from Dallas to Poland to India and Manila (including places like Atlanta and New Jersey and Iceland… pretty much all over!). Obviously this has it's own unique challenges, especially when it comes to building agile teams.
What is an agile coach?
Well, I don't get a whistle (which I was pretty much disappointed about) but I do get to take the many many years that I've worked on/with/lead agile development teams and put those experiences to direct use. Basically, I help software teams be more awesome.
Oddly enough, we're still up and swinging! I know, that seems strange. To be fare, we're not actually coaching or mentoring right now, but we've developed several mobile apps (Windows Phone) and that business is continuing to grow at an awesome pace! It's strange, because I never expected to build a business around Windows Phone app development, in fact – we don't even talk about custom app development on our site – but with several awesome apps under our belts (that I unfortunately can't talk about), and some really cool partners that I've been able to work with, it seems like a booming field!
Photo Credit : http://www.flickr.com/photos/csb13/ (cc)