Last month (November 4th, 2009), I had the privilege of speaking at Microsoft's "The New Efficiency" Launch for Windows 7 and Windows Server 2008 R2 in Dallas. While no one was there to record *my sessions* specifically, Microsoft has posted similar session from other parts of the country. I wish I could link (or embed) them directly since it takes some clicking to get to them. Instead, here's a quick walkthrough. Enjoy!

1. Go to Microsoft's "The New Efficiency" website http://thenewefficiency.com *
* Site requires Microsoft Silverlight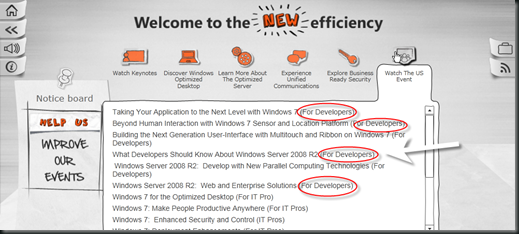 2. Click on the "Watch The US Event" link
3. Check out all of the "For Developers" videos…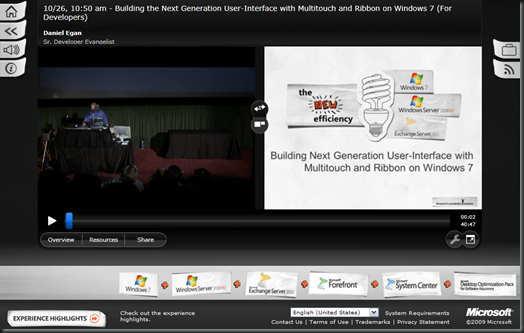 4. Sit back, and enjoy.