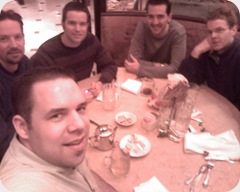 2 and a half years ago I left Microsoft and joined Improving Enterprises. That's a decision that I have never regretted.
Back then there were only 7 of us. I joined Improving because they were the best consultants and trainers in the Dallas area… and still are.
Sadly, this week will be my last at Improving Enterprises. One of the great things about being a consultant is that you get to work with a lot of people, meet a lot of teams, and meet a lot of needs. You get to see teams that work, and even some that you'd like to work for. One of our clients, Six Flags, offered me a position to join their staff permanently and I've decided to pursue it. I work with incredible people at Improving and after discussing it with the leadership there, this is a good move for all of us, and so I want to make sure and thank the Improving leadership for supporting this opportunity!
The last two and a half years with Improving have been amazing. If I wanted to keep doing consulting – I wouldn't pick anyone else to do it with. We've grown a lot in 2 1/2 years! Today Improving has over 60 people, 6 MVP's, 2 INETA National Speakers, we're one of Microsoft's leading Gold Partners, and home to the leading .NET mentoring and training practice in the South Central region. We also have thriving agile and Java practices, an incredible rural-sourcing development center in College Station, plus we do a ton of community work…
I was actually offered a practice lead position a while ago with another consulting group, but everyone that I would want to build a practice with is already at Improving. 🙂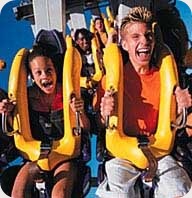 I'm working forward to this new chapter in my life. Leading a corporate development team day in and day out is very different from moving from company to company every couple of months. I'm looking forward to a consistent commute, to owning the projects beyond their development cycles, and to really helping to shape the technology future at one of the funnest places on the planet!
To all of my friends at Improving – Thank you. It's been a blast – Keep up the great work ('cause I'm hanging on to my shares 😉 ) and I'm looking forward to seeing everyone at future Improving events!