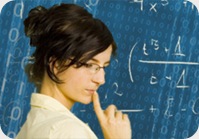 With all of the great press that Improving Enterprises has been getting lately (6 of the most talented MVP's in DFW area work here, we're a Microsoft Gold Partner in multiple competencies, our Rural Sourcing offering has been making waves, even our marketing team and java guys have been making news lately.)

It's easy for people to look at us and think that we are *just* an amazing consulting and rural sourcing company pioneering agile in the Microsoft space and providing incredible service to our customers… well, I'm writing this post to make sure that you (yes, you specifically dear reader) know that we are also an incredible Microsoft Training Company.

Specifically, that we specialize in training on the Microsoft platform in the Dallas area. Our *ahem* Silverlight expert has written a 3 day extensive course on Microsoft Silverlight (outline available soon), another course on Microsoft ASP.NET AJAX and a combo "Developing Rich Internet Application on the Microsoft Platform" course. We also do the gauntlet Microsoft's Official Curriculum, but really focus on delivering the right training to you and your team which usually  involves customizing the MOC with our own custom modules. Our customer's seam to really like that approach!
Why did I write this blog post?
I know it sounds more like a marketing spin than my normal blog posts. I did this for two reasons. First, because we really are an awesome training company and I'm looking for was to let more people know about that (both of you). Second, I am working more and more with our Microsoft practice to define our offerings in a "customer friendly, easily consumable" way, and in a very practical sense this is an exercise for me in writing about who we are and what we do… so what do you think? Did it sound just write, too markety or overly technical? I'm really looking for your feedback here to help me improving this style of writing for me. Thanks!