We're a bit past the new year… but I finally got around to trying this.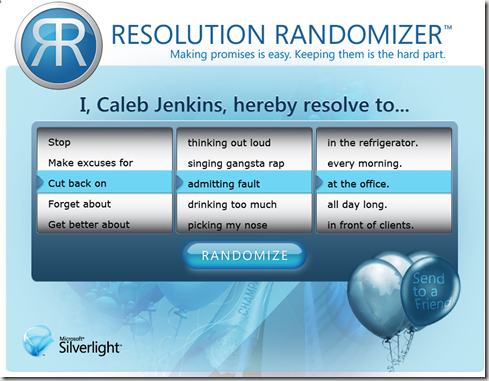 "I, Caleb Jenkins, herby resolve to Cut back on admitting fault at the office"
Hmmm… that resolution doesn't seem very empowering or agile? Maybe you'll have a better resolution than I had. I really like how the "wheels" look like they are rolling when really it's just a simple gradient applied to the top and bottom of the visible area of a list box. Nice technique! Go try it out!
Enjoy!