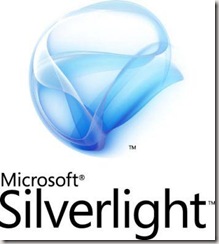 Several people have already blogged this. In fact, you should stop reading right now and go and look at Gu's, Hanselman's, Heuer's and Shawn's posts. Go ahead… I'll wait.
OK, back? I don't really have much anything to add, except that this has been one of the top 3 questions that I've been asked over the last many months. XAML Fest, Clients, User Groups, and TechFests… all seem to want to know the same things… "when will it ship?"
Well, I'm glad to finally have an answer for that question! The other 2 questions are "how would I compare Silverlight to Flash" and "what if I don't have Blend or Visual Studio?".
I'll save the Flash/Silverlight question for another time (except to say that you should go look at the Rosetta project).

As far as the Blend/Visual Studio question. Here's my answer.
Yes. You should use Blend and Visual Studio. The developer designer workflow is awesome and the tooling is exceptional. That being said. You can now also go get the Silverlight for Eclipse plug in … if that's the way you roll.

As for me?…. Now I'm off to go upgrade all of my code, demos, slides and tools to Silverlight 2. (and maybe I'll be able to hold off a bit before jumping to the next set of CTP tools… Silverlight 3!)